Tevatron New Phenomena & Higgs Working Group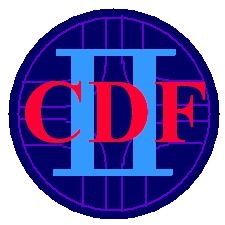 Combined CDF and DØ Upper Limits on Standard-Model Higgs-Boson Production
July, 2011
Preliminary Results
EPS 2011 Higgs Combination with integrated luminosities up to 8.6 fb-1.
95% C.L. exclusion for SM Higgs with mass mH between 156 and 177 GeV/c2, and between 100 and 108 GeV/c2.
The same note is available as CDF Note 10606 and DØ Note 6226


Note for speakers: for the gg→H production cross section, please cite both D. de Florian and M. Grazzini, arXiv:0901.2427 [hep-ph] and C. Anastasiou, R. Boughezal, and F. Petriello, arXiv:0811.3458 [hep-ph]. Citations for all production cross sections used may be found in the combination note.


Figures:
The images displayed below are low-resolution jpg's. Higher-resolution gif's and vector-graphic eps files are also provided on the links below.
Previous SM Higgs combinations